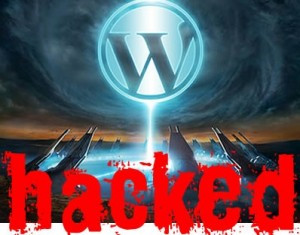 Hacking is the most dreaded situation and so, people with WordPress blogs make sure that they keep their blogs safe and secure, away from the hackers. In fact, hackers attack different parts of the WordPress blog including plugins, database, themes, core installation and others by infusing in the malicious codes into Javascript and PHP files to deliver the viruses, Trojans and harmful links. This way, your blog gets hacked.
There are several ways that can be used to recover the hacked WordPress blog in an easy and effective manner. Use these tips and help your blog get recovered. Here are 6 Ways To Recover Hacked WordPress Blog
Plugins- what to do with them?
In order to recover the hacked WordPress blog, all you need to do is to just deactivate the plugins. Indeed, write the plugins on a paper and then delete them properly. The hackers may wish to insert the PHP code in all plugins and so when they are run, they re-insert the harmful code that you are just above to delete or remove.
Check Out List of 20 Best Plugins For WordPress
Install new theme
Then, you can also install a latest theme which is not there in the Manage Themes tab. The themes files are as prone to the threats and attacks as the plugins. So, temporarily using a theme will assure that you wipe the slate all clean and clear. In case you want to stick to the old blog theme, you should re-download that particular these from some trusted source only and move towards re-installing it properly.
Check and change your passwords Also, you need to change all passwords i.e. the FTP passwords as well as the web host account password. You even have to change the email account password for added security.
See Also: Selecting Your Blog Design Themes Check out: 40 Awesome Best Free WordPress Themes 2011
Backup is a must
Your host provider will be making the regular backups of the blog that you have when you need their services to recover the blog. However, still it is a wise idea to have your own backup so that in case the web host company fails to get it recovered, you can do so from your end.
Security plugins
Have the .htaccess file all set and ready before contacting the web host. This way, you can upload the file to your blog. You can even choose using BulletProof Security plugin. All you need to do is to just install that plugin and thus activate the bulletproof safety mode at once in order to log in to your WordPress blog again.
Check: Top 20 Best WordPress Security Plugins
Keep a check on users
What more, head to Users section in your blog and see if there are some suspicious users in the list and that too in the list of admin users. In case there are some, just delete them at once. In order to be on the safer side, change the passwords also.
Thus, these are some of the ways or tips through which you can recover the hacked WordPress blog. You can use some other techniques as well but be sure that you use the ones that are safe and effective.
This Article is written by Ankit Pandey who is proud owner of SEO Firm SeoEaze and provides various Link building Services like Article Submission Service and more.